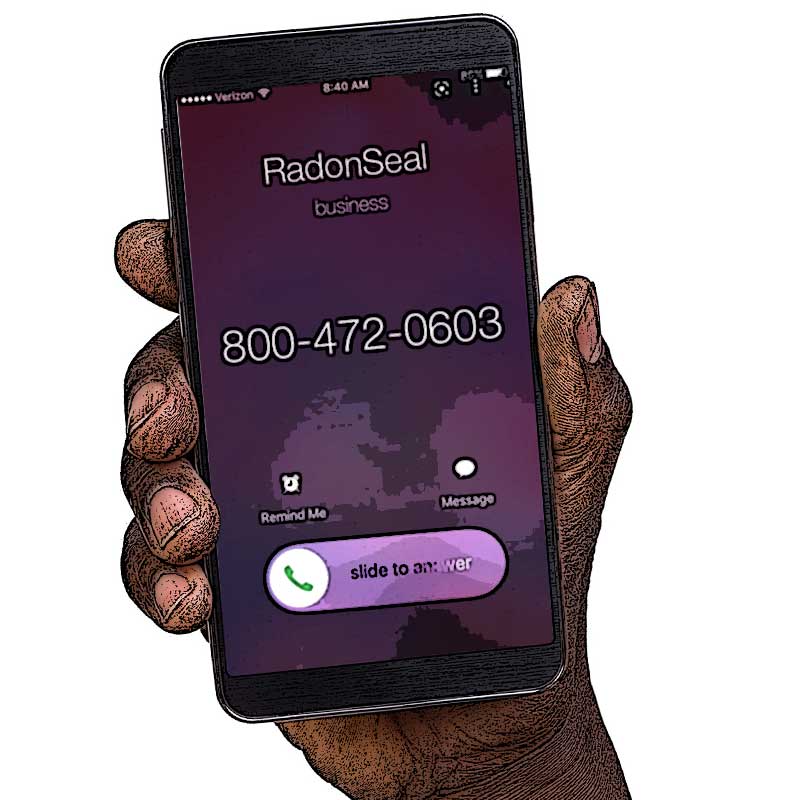 Tech Support / Ordering
Tap into our 25+ years experience with waterproofing basements, reducing radon, staining concrete, repairing cracks, sealing outdoor concrete, bricks, or pavers.

Customer support hours: 

Monday – Thursday, 8am – 5pm
Fridays, 8-4pm

If you are not able to get through, please leave a voicemail and a representative will call back as soon as possible. 

800-472-0603 

sales@radonseal.com
O'Canada! 
Many of our products are stocked and available in Canada. Save time and money by contacting our Canadian Distributor, ECO-Building Resource.
136 Wellington Street East
Aurora, Ontario L4G 1J
905-841-3535
Ask Us Online
Please use the form below for help with following, and we will reply promptly.
Questions about our products.
Questions about your project.
Help with ordering.
Help with tracking down a shipment.
Find Us
Novion Inc./RadonSeal®
Radon Mitigation & Concrete Waterproofing Co.
494 Bridgeport Ave., Suite 101-336
Shelton, CT 06484-4748