Concrete Staining and Waterproofing Sealer in One Step
LastiSeal Concrete Stain & Sealer is a technological breakthrough!  Unlike any other concrete stain, LastiSeal both waterproofs and color stains concrete surfaces in one application. Choose from dozens of unique colors to add color and excitement to your dull concrete, concrete blocks, pavers, brick, and mortar. LastiSeal is good for use both indoors and outdoors; basement floors, garage floors, pool decks, patios, sidewalks, and driveways. Durable and safe for the most demanding of applications such as; commercial walkways, car valets, parking ares, lobbies, and retaining walls. Used by decorative concrete contractors, retail owners, concrete artisan, and DIY homeowners.
Water-Based Stain & Penetrating Sealer
Similar to chemical acid stains, LastiSeal Concrete Stain & Sealer creates a spectacular, semi-translucent mottled look. The resulting effect will showcase the variegated natural texture of the concrete. LastiSeal permeates the concrete to infuse it with rich, deep hues without leaving a film on the surface. LastiSeal is water-based and contains no corrosive compounds. Safe and easy spray-on application. Ultra-low VOCs. No strong odors. What makes LastiSeal so unique?
Color Stains & Deep Seals Concrete.
Waterproofing Protects Both the Concrete and Stain Itself.
Choose from an Unrivaled 39 Different Colors.
Slip Resistant. Leaves No Glossy Film on Surface.
User-Friendly. Safer than Acid Staining.
UV Resistant.
Minimal Maintenance. Easy Retouching of Scratches.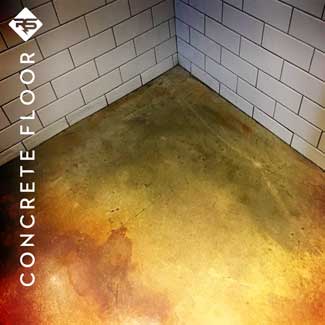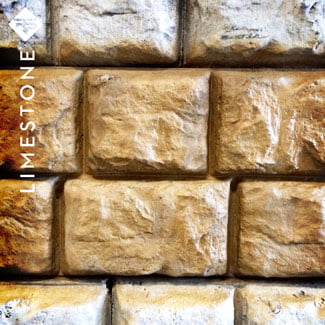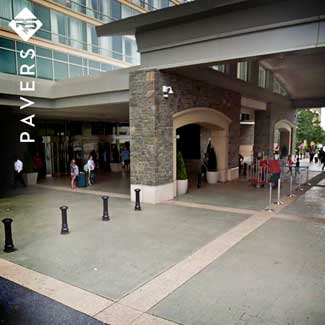 How LastiSeal Concrete Stain & Sealer Works
Concrete is porous. Residential concrete typically contains 12-15 percent air, but the pores (capillaries) are invisible, much smaller than the diameter of a human hair. The pores let in water vapor and eventually, liquid water by wicking or under pressure. LastiSeal is unlike other stains, it combines two main ingredients:
Penetrating & Waterproofing Concrete Sealer – LastiSeal is a polyester-based waterproofing sealer that penetrates deep below the surface (up to 4″) and hardens inside the pores (like pouring liquid "plastic" into the concrete). Once cured, the sealer will strengthen surfaces against wear and cracking, provide an internal waterproofing barrier, and act as the bonding agent for the stain. Sealing capabilities are backed by a 15-Year Waterproofing Warranty.
Compared to acid staining and other brand stains, the chemicals used in LastiSeal are durable and long-lasting. The sealing properties of the product make it unique to the marketplace, protecting both the stain and the concrete against water, alkalis, and efflorescence.
Waterborne, no solvents, ULTRA-LOW VOC, and compliant with all codes (CA). Non-toxic, non-flammable, and non-hazardous. No fumes or strong odors. Learn more about LastiSeal Brick & Concrete Sealer.
Mineral Stain Pigments – Finely ground, UV-resistant pigments permeate and color stain surfaces leaving a semi-translucent, mottled effect similar to acid staining.
Go Wild With 37 Different Colors
Acid stains are limited to about eight hues; variations of brown, tan, terra cotta, and soft blue-green. LastiSeal allows your inner "designer" to shine through! Turn that dull concrete into your personal blank canvas and enhance the appearance and curb appeal of your home.
Similar to acid staining, the resulting color will vary widely depending on the porosity of the substrate, application, and color of the surface. More porous areas commonly result in a darker shade. Even when treated with the same LastiSeal color, no two concrete floors or walls will look alike.
Color may be quite different from the palette and cannot be guaranteed. We strongly recommend that you first test with a small 8-ounce bottle to check the resulting color on your concrete and that the stain has properly penetrated into the concrete.
Infinite Color Effects – Mix, match, and faux finish from 37 color choices. You can combine colors by mixing them together before the application or by applying a second light application on top of another hue. Create an infinite array of colors and effects using faux finishing techniques. Try for a distinctive "antiqued," "variegated," or "marbled" appearance. The concrete can be stained to mimic polished marble, natural stone, or even stained wood.
Get Fancy – You can brush, sponge, rag, or use similar faux-finishing techniques when staining concrete. Mimicking decorative contractors, you can create sophisticated color patterns by use of stencils or masking areas with painter's tape. But taped edges are not sharp with stains – most concrete contractors prefer cutting grooves into the concrete to create a tile effect.
If you prefer a more opaque color (less translucent) to hide blemishes in the concrete, use the titanium-based stains – dark gray, forest green, mocha cream, or beach sand. If you prefer a less intense color, dilute the stain by mixing it with the clear LastiSeal Brick & Concrete Sealer. (Do not use water!) Or you can use it to seal without adding color.
APPLICATION, COLOR PALETTES, AND CUSTOMERS' GALLERY
Hard To Stain Concrete | Limitations
New Concrete – New concrete is highly caustic (over 12pH) which can cause paints to bubble and water-based stains to break down. As concrete cures, the alkalinity will gradually drop, but it may take 1-2 years for that to happen. A high pH level can be lowered by acid washing the surface then tested with pH test strips afterward (electrical pH meter testing is recommended). The required pH range is 9 to 6.
Tight Surfaces – Like all stains, LastiSeal cannot permeate hard-troweled, burnished, polished, or overly smooth concrete surfaces. Common for slab-on-grade or monolithic slabs, garage floors, some "walk-out basement" floors, retail, warehouses, hotel lobbies, and showroom floors.
Previously Painted or Sealed Surfaces – Thoroughly remove old paints or sealers. The problem is that the pores in the surface may be still filled and could block the stain from penetrating.
Limitations – Water-based stains and penetrating sealers require a porous surface and will have trouble being absorbed by non-porous surfaces.LastiSeal Color Sealer is not recommended for use on Stamped Concrete, Submerged concrete, Concrete Patching Compounds, Levelers, Precast Concrete, Fiber-Reinforced Concrete.
Acid Stains Turn Dull
There is no doubting that a new acid-stained concrete slab looks spectacular! Unfortunately, many homeowners are disappointed when the color turns dull or dark brown after several years. Acid-stained concrete gradually changes color when exposed to UV rays and moisture infiltration from the groundwater. Blue-green color will slowly turn dull brown or even black. It means grinding and re-staining again!
Why concrete acid stains deteriorate:
Migrating moisture re-activates the metallic salts in the surface, so they continue to react and darken the concrete.
Efflorescence, lime, and alkalis from the concrete dull the color.
Acid stains color only a thin surface layer that gets easily scratched making it hard to touch up and repair.
Check out the comparison Acid Staining Concrete vs. LastiSeal Concrete Stain & Sealer
Read about How to Restore Acid Stained Floors and Concrete Driveways
Concrete Dyes Fade
Similar to wood, you can also stain concrete with a dye. Dyes color stain the surface uniformly and hardware stores sell universal tints, which produce opaque colors. However, the problem is that a concrete dye will not last long.
Dyes are not UV-resistant and the color will fade when exposed to continuous sun rays. When used outdoors, rain can wash them off and expedite fading. For slab-on-grade and basement concrete applications, wicking water up through the concrete carries efflorescence and alkalis, which will degrade the color. Although dyes do not trap water vapor like many paints, their color fades much quicker.
Read more information about Concrete Stains vs. Concrete Dyes
Why Concrete Paints Do Not Last
Floor paints will bubble, crack, or flake off the surface eventually. Slabs without proper vapor barriers installed are exposed to excessive moisture from the concrete (slab-on-grade, basement floors, garage slabs). Capillary water seepage and water vapor pressure activate efflorescence (mineral salts) and will loosen the bond of the paint from the surface.
The concrete surface is likely too smooth for the paint to properly bond. Epoxy floor coatings require a certain minimal grit (100-120) for proper adhesion. The best way to prepare a surface for epoxy is to grind the surface (CSP:>2), though most paint manufacturers will only tell you to acid etch the surface (CSP:1) If your plan is to paint new concrete, be warned that new concrete is highly alkaline (caustic) and attacks paints by "saponification." Moisture trapped underneath the paint activates lime and alkalis in the concrete, which form efflorescence.
Never repaint over a layer of paint, you will continue to trap more water vapor and speed up the peeling of both layers. Best to remove the original application, but repeatedly removing and applying paint is labor-intensive and costly.
Plan on painting? Learn how RadonSeal Waterproofing Concrete Sealer protects paints against moisture and efflorescence
Two-component epoxy paints are the most durable, but they are also the most expensive. The problem with epoxy is that it is nonporous and traps water vapor, eventually resulting in cracking and peeling off. It is the reason why most concrete flooring contractors guarantee epoxy coatings on slabs-on-grade for only 5 years. More on
acrylic, epoxy, and urethane concrete paints.
A better solution would be coloring the concrete without leaving a surface film in order to avoid trapping moisture. We all know from experience with wood that stains last much longer than paints. LastiSeal provides the ideal solution, it internally seals the substrate against water and does not form a slippery surface film.
Save Money
LastiSeal Stain & Sealer will save you money in the end because it combines two products into one – waterproofing and staining. It has made chemical acid staining or concrete painting obsolete! It does much more for concrete, offers a wider variety of color, last longer, easier to touch up, and saves you money long-term!