Ion-Bond Armor Subsurface Elastomeric Concrete Sealer
The Champ among all siloxane or silane sealers
Without equal in the marketplace! Ion-Bond Armor industrial grade concrete sealer penetrates the deepest and waterproofs the tightest compared to other silane and siloxane sealers in its class. Ion-Bond Armor is the only sealer that will reliably work against negative side water pressure in basement walls and floors. It can even has the ability to seal through a single layer of latex paint!
Ion-Bond's unique mixture of nano-chemicals make it able to be absorbed deeper even within high-strength concrete. Ion-Bond will then react, form, and bond within the microscopic pores of concrete. Creating an sub-surface, elastomeric waterproofing barrier. It is like injecting "liquid silicone caulk" into the pores of concrete!
So strong the bond that even negative side water pressure will not push it out. Ion-Bond Armor protects concrete against both positive side surface water as well as negative-side water pressure (the infiltration of underground water into basements, crawlspaces, slab-on-grade, and subterranean applications). Unlike other silane siloxane sealers, Ion-Bond reliably penetrates so deep that it will leave the concrete surface paintable.
A Waterproofing Seal That Really Is Better
Outdoor Concrete – Ion-Bond Armor will outperform similar class sealers because of it's ability to penetrate deeper. When used outdoors, it is hidden from UV-rays that break down soft acrylic topical sealants. Similar water-repellent sealers marketed as "water beaders" penetrate minimally below the surface (it is why they are able to bead water). Beading water is not a direct indicator that a sealer is working, but more a visual marketing ploy by companies to influence a purchase. Common silane and siloxane will bead water initially (1-3 years), but are more susceptible to wear and will not last as long as you were led on to believe.
Ion-Bond's elastomeric membrane may not bead water, but protects just the same by repelling and shedding water, chemical spills, oil, car fluids, and protect against calcium chloride absorption. Using Ion-Bond will improves maintenance, cleaning, and saves money in cold climate applications by decreasing the use of deicing chemicals and salts. It will seal concrete against deep water penetration, dramatically improving drying times protecting concrete against freeze-thaw damage. It is inherently slip-resistant making it a good choice for commercial applications, high-vehicular, and foot traffic areas.
Indoor Concrete – Waterproofs concrete by decreasing the infiltration of water vapor and capillary water seepage for slab-on-grade concrete, basement, and crawlspaces. Unlike topical urethane sealants, it does not trap water vapor and allows the concrete to "breath". Ion-Bond is a paintable sealer and is used to increase the longevity and performance of adhesive and concrete paints. Is used to waterproof "hard to seal concrete" such as "rat slabs" (< 2" thick concrete slabs) and hollow-core cinder blocks (thin walls).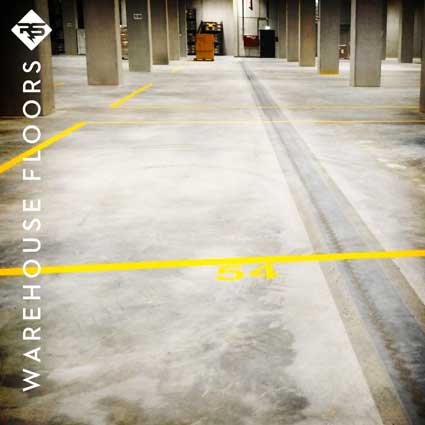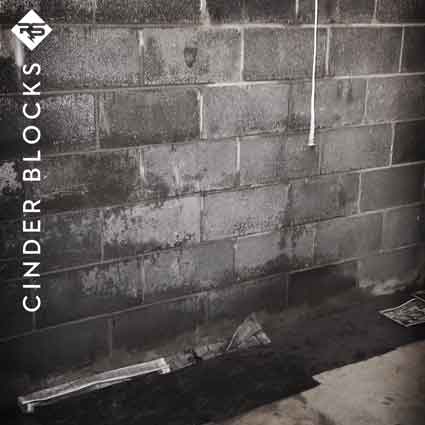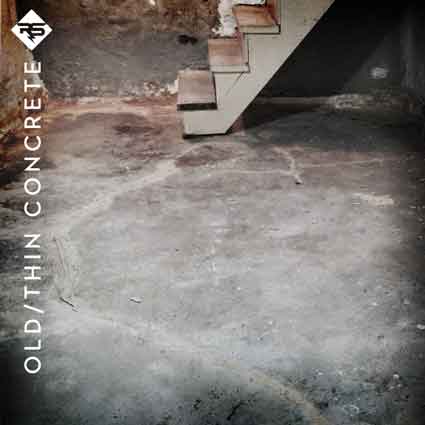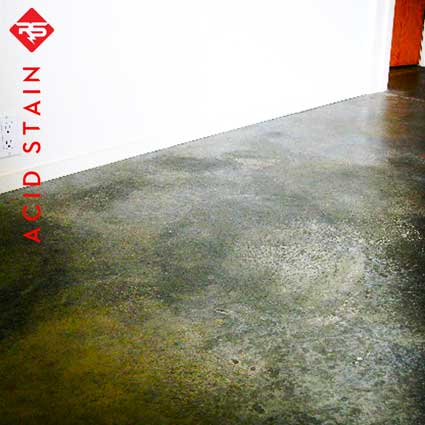 Distinct Advantages
Waterproofs - Indoor/Outdoor Concrete, Brick, Porous Masonry.
Highly Penetrates – Penetrates up to 1.5" into concrete three times deeper than typical siloxane sealers. Penetrates into most hard-troweled concrete surfaces.
Negative Side Water – Durable to seal against hydrostatic pressure. Stops water wicking by capillary action. Most homeowners are not aware that common "waterproofing" silane/siloxane or acrylic concrete sealers are not suitable for basements because they get pushed off by negative water pressure.
Ultra Low VOC – No fumes. No odors. Waterborne, non-toxic, nonflammable, noncorrosive. Earth-friendly.
Long-Lasting Seal – When used indoors and on walls, the waterproofing seal is practically permanent!
Slip Resistant – Does not coat the surface. Does not alter surface friction. Leaves the natural appearance of the concrete.
Paintable – Leaves the surface suitable for paints, adhesives, thinset, and patching compounds.
Breathable – Does not trap water. Minimizes the infiltration of water vapor and gases, while still allowing the substrate to dry out.
Humidity – Aids in reducing water vapor transmission through the substrate.
Penetrates Latex Paint – Latex paint is porous. If one layer of latex was used in the past and removal is not feasible, Ion-Bond will penetrate and can help waterproof the concrete.
Best Uses
Fiber Reinforced Concrete - Common to cold weather climates.
Colored Concrete – Integrally colored, acid stained, or concrete dyes.
Thin Concrete – Less than 3" thick. More common to early 20th century built homes and attached crawlspaces.
Hard Troweled Concrete – Warehouse floors, garage slabs.
Cinder Blocks – Basement walls, retaining walls, above-grade facades.
Lightweight Blocks – Split-face, Haydite blocks.
Industrial Concrete Floors – Penetrates tighter concrete such as, warehouse floors, slab-on-grade.
RadonSeal & Ion-Bond For The Tightest Seal Against Water
Combining the Best Concrete Sealers – Using RadonSeal Concrete Sealers followed by Ion-Bond Armor provides the tightest possible seal against moisture, water vapor and radon gas. The combination of these two waterproofing sealers is recommended for use on challenging situations such as sealing overly porous concrete walls and slabs with excessive moisture content, older cinder blocks and sandstone basement walls that have continuously seeped water in the past, slabs on saturated zones and high-water tables, and reducing chemical vapor intrusion in buildings
Moisture Sensitive Flooring – The combination of the sealers is particularly useful for sealing concrete floors before installing moisture sensitive flooring. Common practice is to use dimpled plastic sheets to protect against moisture, but plastic traps moisture and may potentially lead to molds and mildew growth years down the road.
Epoxy & Clear Coatings – Epoxy coatings and surface sealants are susceptible to delamination, flaking, peeling, cracking, due to water and vapor pressure. Acrylic, polyurethane and polyaspartic coatings are non-breathable. Installed on slabs with high vapor transmission rates the sealants will expedite the issues; trapping water, vapor, efflorescence, and cause blushing.
Cinder Blocks – Waterproofing overly porous below-grade concrete blocks, cinder blocks, sandstone foundation walls.
Wood Flooring On Concrete – Protects flooring by blocking water vapor transmission for slab-on-grade construction.
Epoxy Floor Coatings – Improves the bond and durability of epoxy coatings and paints against moisture and efflorescence.
Contaminated Soils – Reducing vapor intrusion from contaminated soils (dry cleaners, landfills, brown fields, hydrocarbon spills, insecticides).
High Radon Levels – Reducing radon gas infiltration to a minimum through porous concrete.
Choosing Between Ion-Bond or RadonSeal
RadonSeal Deep-Penetrating Concrete Sealer - For the purpose of dampproofing basement walls and slabs, RadonSeal is always the best first choice for sealing high quality, uncolored, poured concrete and heavyweight concrete blocks. The reason being is that RadonSeal penetrate the concrete deeper, reacts with the Portland cement, and inherently forms insoluble CSH gel which makes concrete denser and stronger. RadonSeal is also permanent and does not require reapplication. It will harden surfaces, strengthens, and densify the concrete to reduce or stop dusting, spalling, and crazing. RadonSeal helps to neutralizes lime and alkalis that cause efflorescence resulting in the tightest seal possible against water, water vapor, and even radon gas.
Ion-Bond Armor - Ion-Bond Armor is the state-of-the-art polysiloxane sealer. It uses waterborne siloxanes, which are organic silicon compounds (the word siloxane is derived from silicon, oxygen, and alkane.) It's small molecules penetrate into capillaries, react and gel as long-chain molecules, which bond to the substrate, and cure. Polymerized siloxanes are closely related to silicones (like in silicone caulk). For maximum strength, the molecules are negatively charged during the manufacturing process to attach themselves.
Unlike RadonSeal, Ion-Bond Armor is a self-reacting concrete sealer and does not depend on a chemical reaction with alkalis. Meaning, it will more reliably waterproof concrete that may be too difficult for RadonSeal to work on (e.g. concrete with additives or integral color pigments, acid stained concrete, and fiber reinforced concrete). Because Ion-Bond does not depend upon Portland cement to work, it will also seals non-cementitious materials like haydite blocks, lightweight CMUs, split-face blocks, stone foundation walls, thin slabs (RadonSeal requires thicker concrete to be effective). The downside of Ion-Bond is the products very short shelf life (45 days) requiring a quick application after receiving the sealer.
Hard Troweled Surfaces - Ion-Bond's nano-molecules are so small that it can seal most power-troweled surfaces or dense structural concrete without the need for acid etching or grinding the surface.